Welcome to our third gift guide — edible gifts! Because it's already the second week of December we're skipping the homemade food gifts and focusing on ones you can buy. (But if you've still got time to DIY, check out our tutorials for: hot cocoa and homemade marshmallows, soup mix in a jar, and spice mixes.)
If you have gift-giving anxiety, you can't go wrong with edible gifts. Even the person who has everything can use something to eat, and you don't have to worry about your gift sitting around unused and taking up space.
Beef Jerky
Although Breanne is a vegetarian she has it on good authority that Krave Jerky is amazing. It comes in eight flavors (including Chili Lime and Lemon Garlic). $7 a bag, or $30 a month for 5 bags if you want to order a few months for someone.
Olive Oil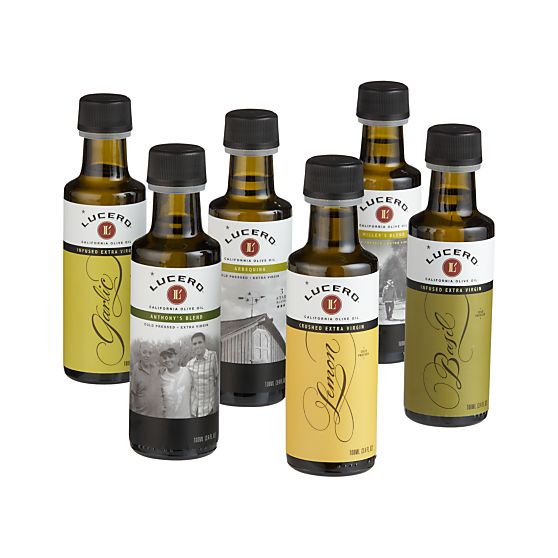 You know how some recipes call for really good olive oil? Or particular kind, like a green, fruity one? And you throw in your usual grocery-store brand and wonder what you're missing? Crate & Barrel's six pack of olive oil would solve this problem and be a fun source of experimentation. The oils are certified extra virgin and responsibility sourced — the company grows and crushes their own olives from within a 20-mile radius. $40.
Chocolate-covered popcorn and pretzels
For the perfect blend of salty-sweet, check out Funky Chunky's  line of chocolate-covered pretzels and popcorn. Made locally, these mixes are always fresh and taste even more amazing than you expect. If you live in the area, check out their factory and showroom in Edina.
Coffee
With blends like Snowshoe Brew, Blue Ox Blend, and Yeti Cold Press, Minneapolis's own Peace Coffee is the place to go for all your coffee needs. If you have a hard-core espresso person on your list, try Intelligentsia.
Infused vodka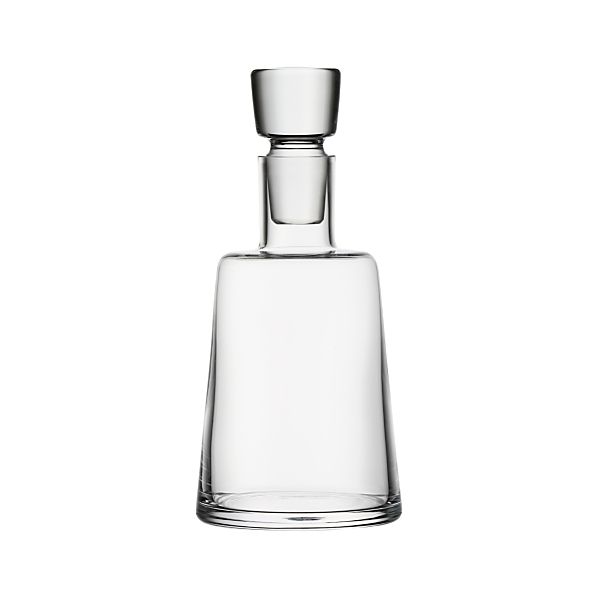 I know we said no homemade gifts, but infusing vodka doesn't take more than a week and is super simple. Bottle it in the gorgeous Owen Decanter from Crate and Barrel ($40) and give a gift that keeps on giving after the contents have been consumed.
Booze
Speaking of vodka, no one has ever been unhappy with the gift of really great alcohol. Some of Jen's favorites to give are Baileys, Kahlua, or a good tequila, like Patron Silver.
Or try a new beer (or two). At First Grand Avenue Liquors in St. Paul, you can stroll down their "Bomber Boulevard" and mix and match your own selection of craft and local beers. We're pretty sure this will be a hit with any man; Jen's husband flat-out asked for Surly (also local) for Christmas.
Retro Soda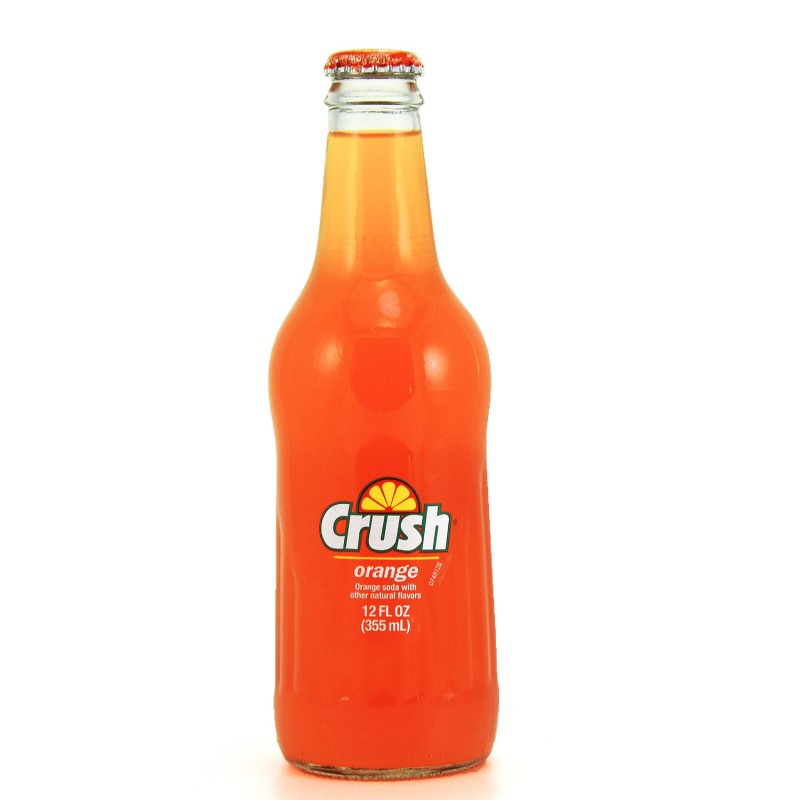 This is fun and different too: Give a six-pack of mix-and-match retro bottled sodas that Jen found at Frattelone's Ace Hardware (with locations across the Twin Cities). Choose and fill a cardboard pack with sodas like Bubble Up, Cream Soda, Ginger Beer, Strawberry Crush, and Sarsaparilla. (Santa is bringing these for the boys at her house this year.)
Candy
Don't let the kids have all the fun. Stock a loved one's stocking with grapefruit sours, retro candy bars, or fancy chocolate bars from Sugar Sugar in Minneapolis. Or giving a practical gift? Lighten it up by tucking in some treats.
Snacks and Sweets
Don't overlook Trader Joe's. Their impressive selection of holiday treats are always attractively packaged, reasonably priced, and of good quality. The challenge is getting out without filling a cart for yourself. Especially good for someone who does not live near a TJ's for the novelty factor, but really, who would turn up their nose at a box of their dark chocolate sea salt caramels?
Fruit Baskets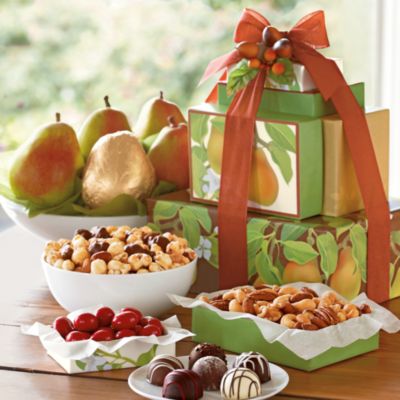 Yes, the fruit basket has been around forever, but if you've tasted a Harry and David pear, you know it does not have to be boring. Jen sent her grandparents a Harry and David "Tower of Treats" for many years and it was always a big hit. Pears, nuts, and a little chocolate? Perfect for cards with friends or holiday guests. If you are sending your gift, consider sending it a few days or up to a week early so the recipient can share it with their guests.
This guide is one of our 2012 series of four guides: cozy, edible, practical, and personalized. Read them all for more great ideas!