Here's a easy, pretty paper heart garland to decorate for Valentine's Day. It features my favorite way to sew: imperfectly, on paper.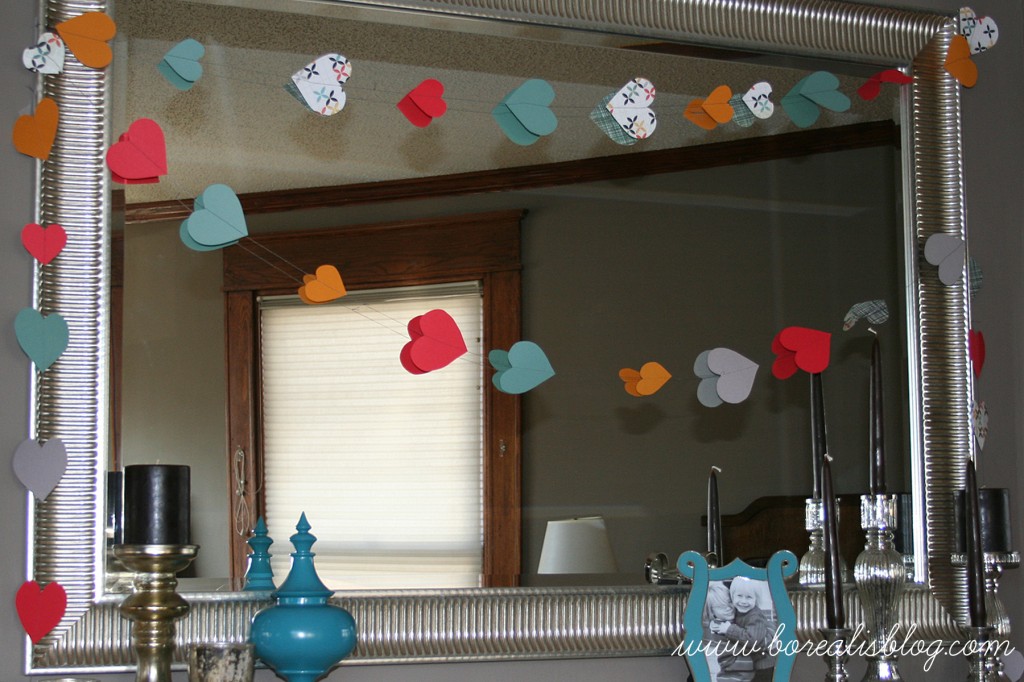 It's really so simple:
Get some paper in colors you like. If you use a print, like the scrapbook paper I used, it should be two-sided.
Trace a heart shape on your paper in two sizes and cut out with a scissors. I found a line drawing of a slightly irregular heart online (Google Images) and used that so that my imperfect cutting would be less obvious. Watch TV for a long time while you snip.
Thread your machine with some complementary color, because it's going to show. With nothing in the machine at all, just press the pedal and start sewing. The thread will knit itself together and make a thin string. You need some of this at the top for hanging.
After a few inches, put one of your hearts in the machine and sew right down the middle. Continue sewing nothing again to put some space between your hearts. Make them as far apart or close together as you'd like.
Learn from my mistakes. Don't make one giant garland because it will twist and tangle and become nearly impossible to untangle. (I think this happened because I had so much space between my hearts). Make several shorter lengths, depending on how you want to use them.
Hang as desired. They are so light, just a little piece of tape will hold them.
I used them on my mantel (above), and for my photobooth backdrop at the wine-tasting party I had in February last year.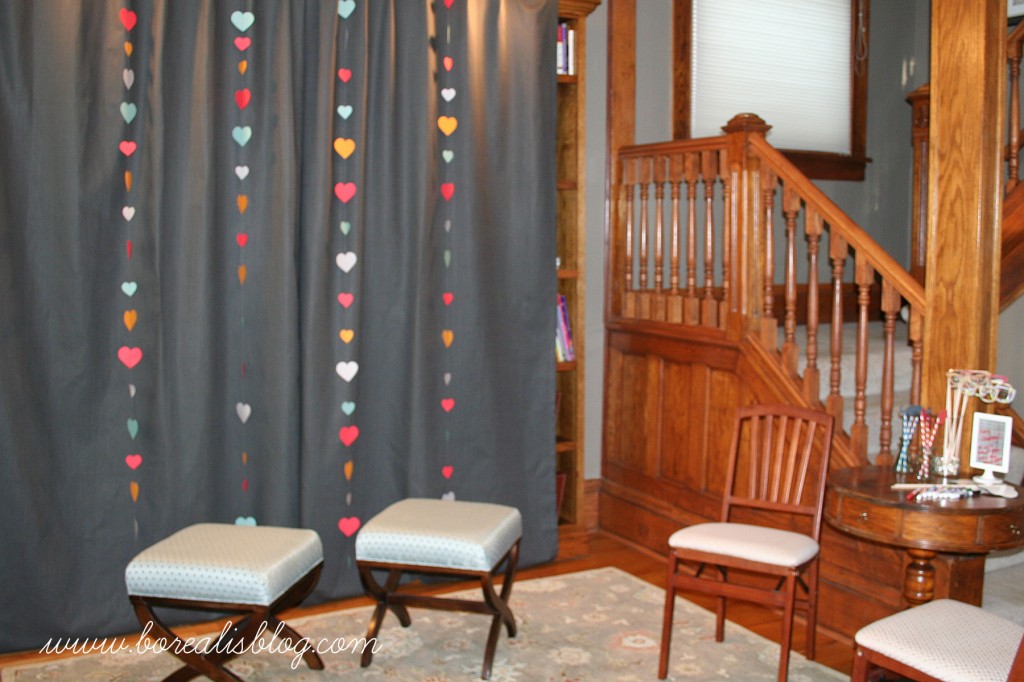 I used some shorter lengths as part of the centerpiece (they are hanging from the chandelier). I had shorter lengths because of the aforementioned tangling. One was tangled so badly I had to cut it apart, but this was the happy, though unintended, outcome.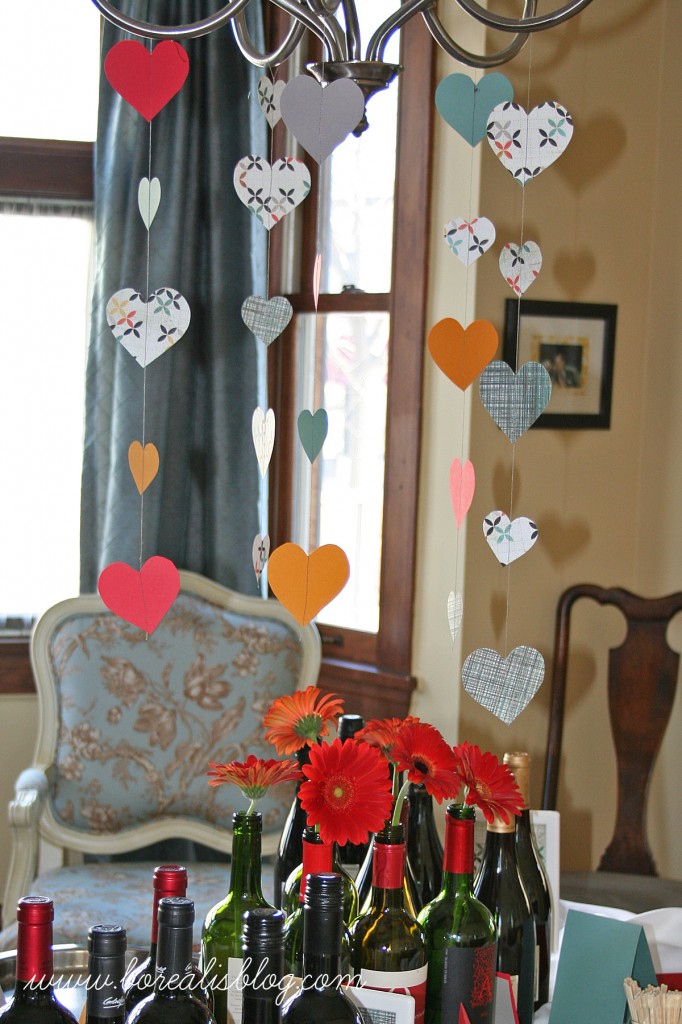 Here are the hearts in action in the photobooth. These are my friends Christine and Kristen (of Snapshot fame, if you are not reading her, you should).